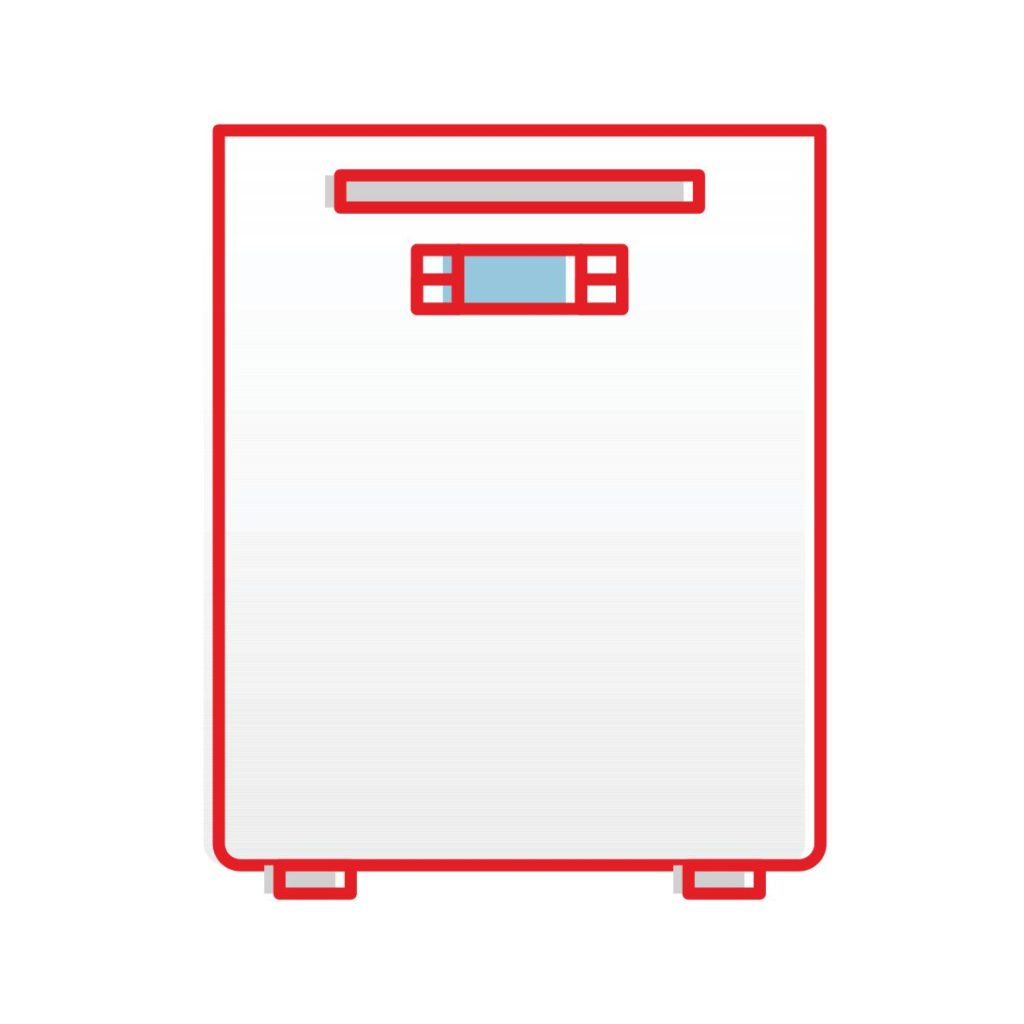 Attention: the connection to the hot water should not exceed 60 º C. Otherwise, you must insert a mixer to the tap.
Do not place the dishwasher under the hobs. The radiation generated by high temperatures can cause damage to the machine (sound insulation, plastic pipes, etc.)
The dishes and glasses that you're about the put in the dishwasher, should be entirely clean, because if the detergent does not find anything to clean up, it will destroy the objects.
Use only special salt for water softener regeneration.
If you accidentally fill the bag of salt with detergent, the softeners will be destroyed.
If you accidentally fill the rinse aid bag with detergent, it will be destroyed.
Connect the machine with hot water supply, so you can save money and time.
Program the dishwasher according to the water hardness in your area (get information about the water hardness from the water company)
The abrasive is placed on its casing and the catering is done automatically (about 3 ml) in each wash. Its job is to assist in drying the objects.
You can also use common vinegar instead abrasive with up to 5% acid or 50% liquid citric acid. The results however will not be as well.
Biodegradability: Novelties such as packaging, are factors that allow the reduce of the impact on the environment because they require smaller quantities of chemicals, less packaging and less energy for washing clothes.
Use the special dishwasher cleaner, every 3 months.
Ιt's safe to say that you should choose appliances that mostly consist of certified recycled materials, because then we have: fewer raw materials -> less garbage -> economy and ecology.
Make sure that you maintain and take care of your washing machine, because the content may exceed in value the device itself.