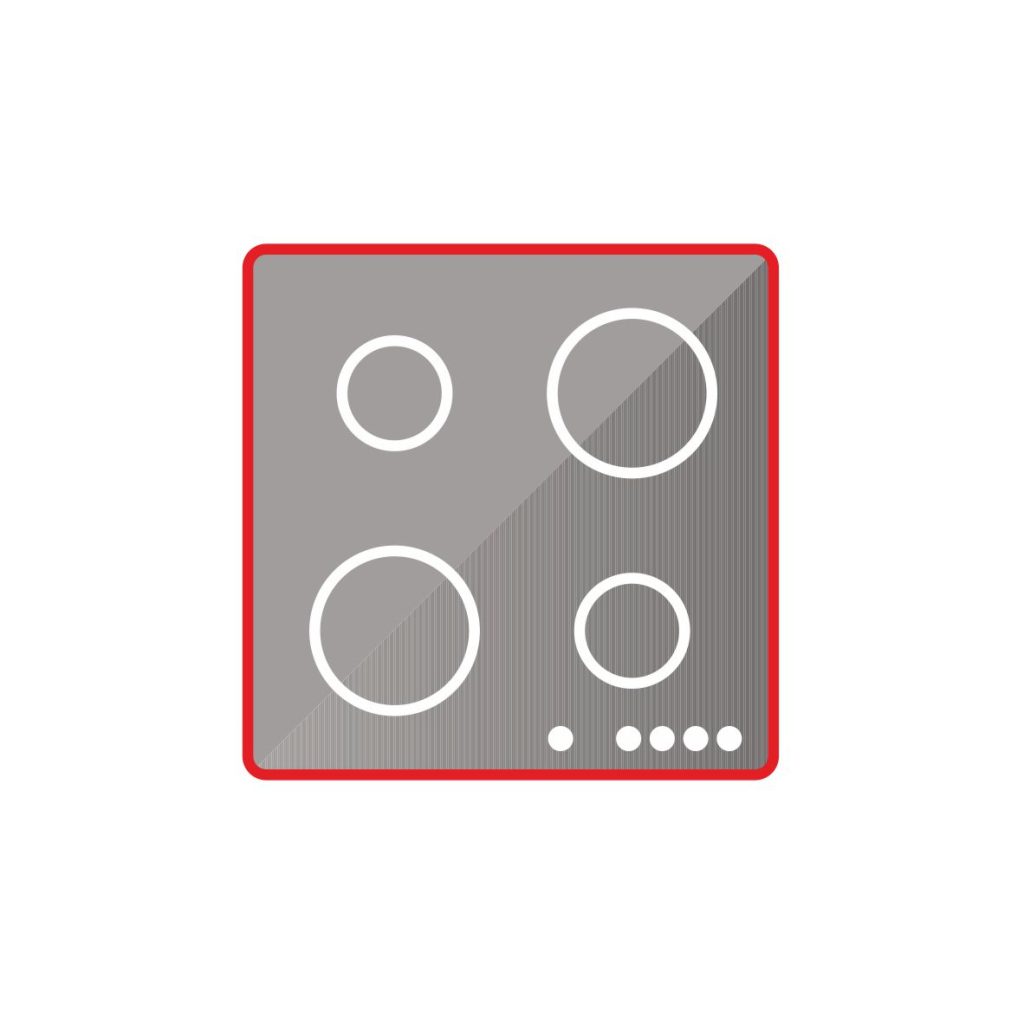 If the hobs are located above a drawer, flammable liquids or objects, like any kind of spray shouldn't not be placed in it.
If you intend to use the drawer for cutlery cases, they should be made by heat-resistant material.
Avoid dropping sugar, and plastic or aluminum foil on the hot ceramic glass. These materials melt, stick strongly and when it cools on the glass surface, they may cause cracks or permanent deformation of the surface. If you accidentally drop on top of these materials on the ceramic hobs, switch off the device and remove them while they're hot, with the help of special spatula / scraper for ceramic surfaces. Caution: risk of burns. Wipe again the hobs when they cool.
To clean, use the special cream for ceramics and microfibre cloth.
Ιt's safe to say that you should choose appliances that mostly consist of certified recycled materials, because then we have: fewer raw materials -> less garbage -> economy and ecology.