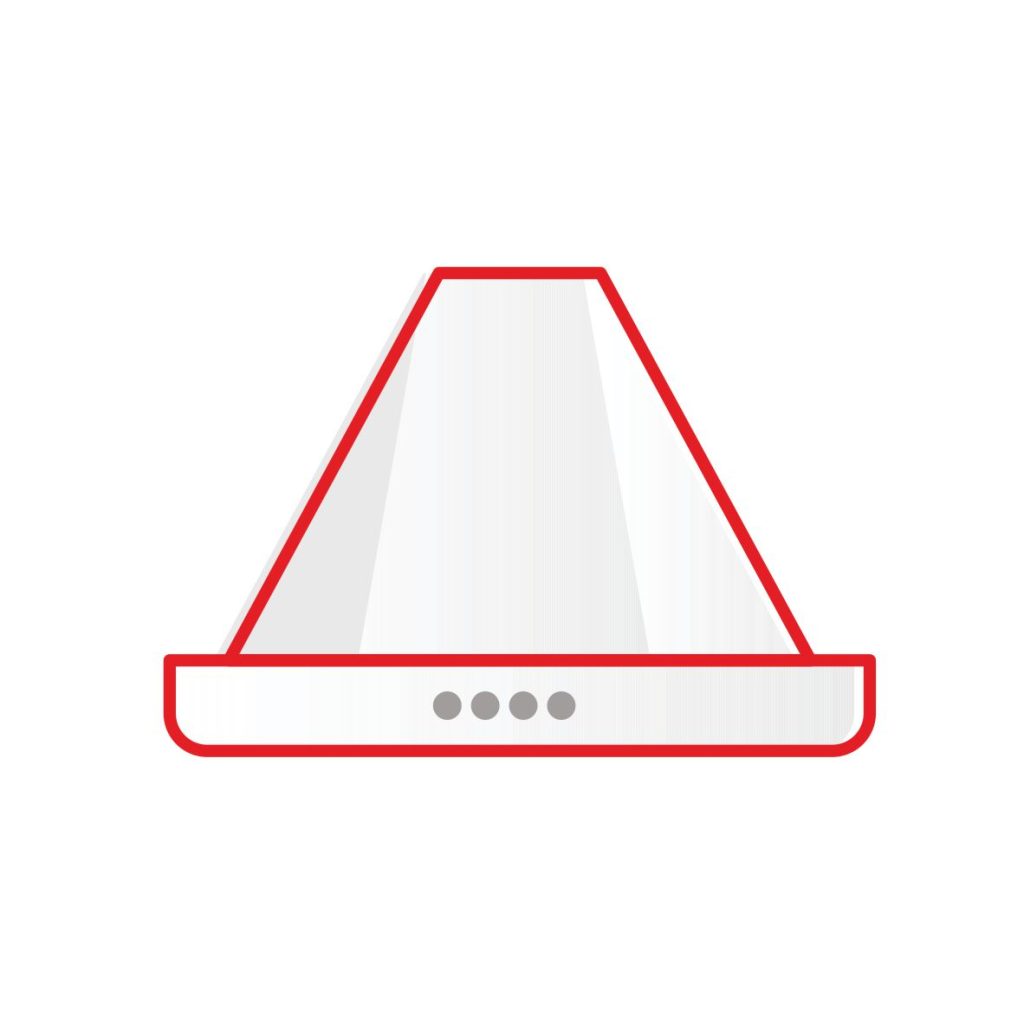 Do not attempt to cook or bake in open fire under the hood. A working hood, pulls the flames in the filter and because of the fat droplets that are absorbed there's risk for fire.
When you use the hood over gas cooker, the working hob must always be covered with utensils.
When installing the hood there has to be a minimum distance between the hood and the hob: 45 cm above hearths electric, 65 cm. above from gas cooker, More than 65 million above electric grills.
In the case that underneath the hood there are different devices turned on, then you should select the largest distance.
Placing the hood over hob combustion of solid fuels is not allowed.
To operate the hood simultaneously with other heat sources without problems, an upper 0,4 mpar vacuum should be achieved, so there won't be any danger of resorption gases generated by the heaters. The appropriate level of vacuum is achieved when you foresee a permanent space in the opening (a door or a window).
Ιt's safe to say that you should choose appliances that mostly consist of certified recycled materials, because then we have: fewer raw materials -> less garbage -> economy and ecology.