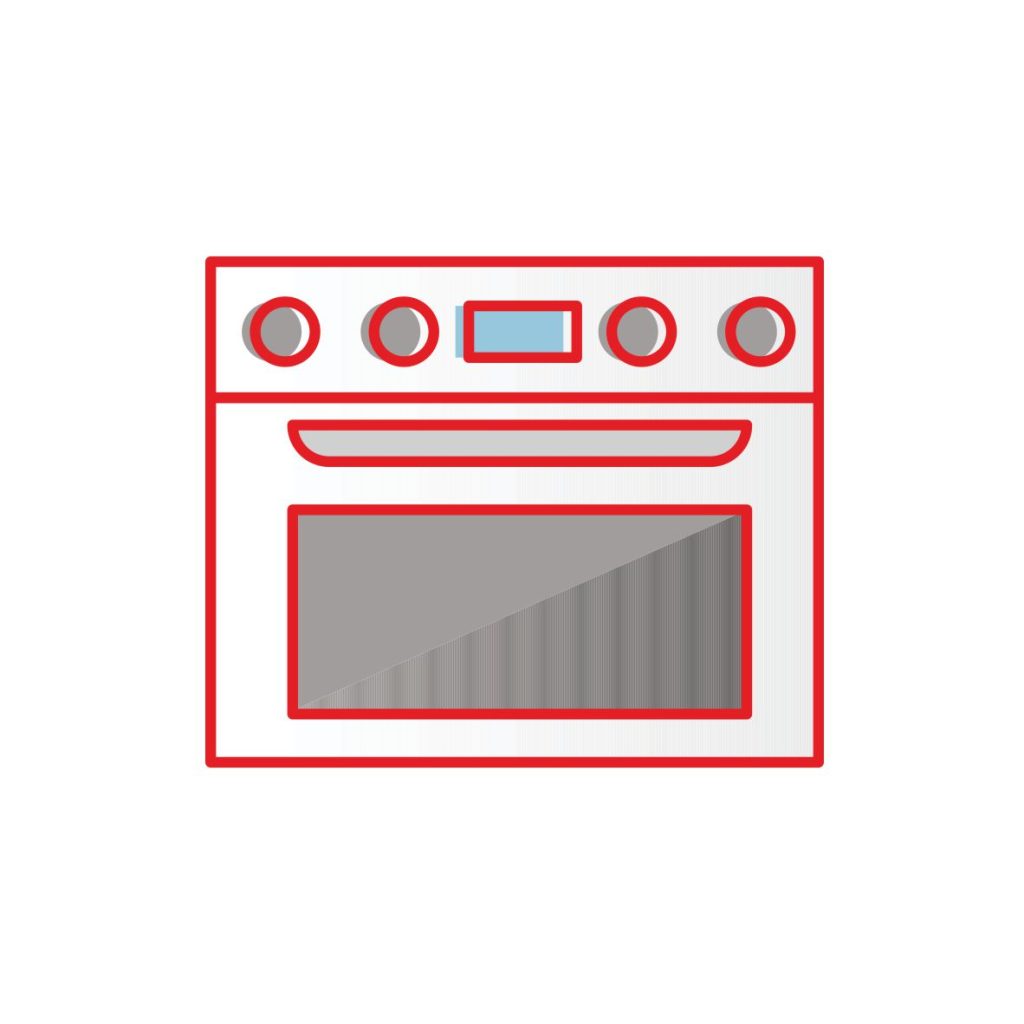 Never put cans in the oven, because it creates intense pressure on the walls of the can and it can explode. Risk of injury or damage to the oven.
Never place frozen premade sweets or pizza for heating or cooking inside the shallow or deep dish of the oven. It is best to place them on baking sheet and onto a rack. Pans can be deformed to such an extent that you can not remove them from the oven. Frozen potatoes, dumplings or similar foods can be cooked in the pans.
In the market, you can find aluminum covers for the protection of the internal walls of the oven, to avoid the problem of the cleaning. The installation of such covers can significantly alter the result of the roasting and they can damage the device, because of the local concentration of heat by reflection.
To clean use the special spray with a microfiber cloth.
When cooking do not touch the pan at the bottom of the chamber, because it can deform the bottom and there's a chance the food won't be cooked evenly.
You should prefer dark colored pans, avoid the stainless steel ones, because they reflect the heat and that can cause the food to be cooked slower than usual and to be not well cooked underneath.
Ιt's safe to say that you should choose appliances that mostly consist of certified recycled materials, because then we have: fewer raw materials -> less garbage -> economy and ecology.